Psychologist and psychotherapist
---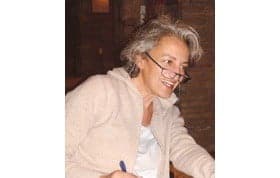 Psychologist and psychotherapist.
She studied at the University Paris VII and continued her education in the complimentary psychotherapy fields in Hypnosis, EMDR, NLP, Energy Psychology, EFT, TAT.
Since 1997 she also facilitates groups in self -awareness, self-improvement, study of A Course in Miracles and presents relevant experiential seminars and workshops. Since 2010 she is a certified outreach facilitator for the Excursion Workshop of the Monroe Institute in Greece.