You are more than your physical body!
Enter the Gateway of Consciousness Explore Beyond Your Physical Body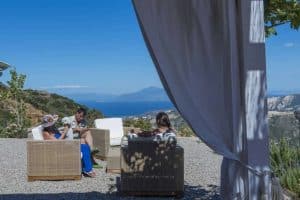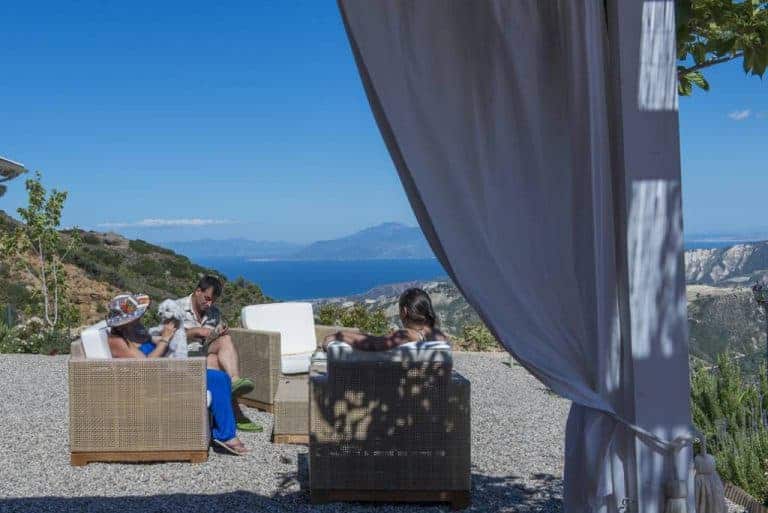 When: Gateway Voyage, 2017, May 12 – 18
Where: Greece, close to Xylokastro, on the mountainsides of Korinthos (Peloponnese) at Noosfera Center* a purposely build complex of wooden cottages created for self awareness and psychology seminars, yoga and tai chi workshops, alternative holidays, educational and recreational events focused on spiritual development and consciousness expansion.
 Treat yourself to a revitalizing week of consciousness exploration at 750 metres elevation, clear air in the mountains with reaching views to the coast.
 The Monroe Institute's renowned  GATEWAY VOYAGE is now being held in GREECE in English
More about Gateway Voyage: For more than 30 years The Monroe Institute's intensive six-day program, Gateway Voyage, which is the heart of their programs, has changed the lives of thousands of people through exploring profound states of expanded awareness.
In this course, participants are introduced to an audio-guidance technology for integrating consciousness and learn about the numerous opportunities available for mental, emotional, and physical healing. There are no prerequisites for this program.
Many who attend Gateway Voyage develop a different overview, a changed perspective from which life's experiences seem to take on a new significance
Using Hemi-Sync®  sound technology, the program consists of a carefully sequenced series of learning exercises designed to provide positive experiences. Step-by-step, the participant learns methods to move comfortably along a continuum of consciousness, shifting between one phase (or focus of consciousness) and another.

The Gateway Voyage is a method of discovery where one can explore different states of consciousness through direct experience. By exploring our internal world, we are able to understand in greater depth the nature of our own reality and our relationship to the universe. The Gateway Voyage provides meaningful tools to access these levels of awareness, which assists one in knowing that we are more than our physical bodies.
The Monroe Institute programs are not predicated on any particular belief system or doctrine. The only philosophical point you are asked to consider as a serious possibility is that you are more than your physical body.

The Gateway Voyage provides tools that enable:  
Relaxation   
Development and exploration of human consciousness
Deeper levels of self-discovery
Expansion of one's awareness
Willful control of that awareness
Communication with and visits to other energy systems and realities.
Emotional cleansing
Assertion of goals for your future
Suitable for all levels, from advanced to first-timers.
Cost: 1495€.
300€ non-refundable deposit required to reserve .
Includes:
Tuition,
Accommodation for six nights,
All meals & refreshments,
Transfer from local train station to Noosfera Center.
Discounts:
€100 early booking discount if booked one month in advance.
€100 additional discount if deposit paid in full by 30 April 2017.
€100 friend discount if two people sign up together.
€150 Outreach Course Certificate credit may be used.
Single occupancy supplement 15 €
Minimum ten participants required.
What participants have said for Gateway Voyage experience (video)
*Location – Noosfera Centre – Reception Areas: Noosfera Center is located close to Xylokastro, on the mountainsides of Korinthia (Peloponnese) and consists of two complexes of buildings.
In the first you will find the cozy living room with its amazing view from the bay windows, the dining room, the pergola overlooking the surrounding mountains and the horizon of the sea where the summer dining room lies and the kitchen where delicious home-made meals are prepared.
Most of the fruits and vegetables come from Noosfera's own garden.
The lower level has the libraries, and the atmospheric wellbeing section where rejuvenation services for body and face are offered.
Guesthouse and Seminar Hall: In the second building complex are located ten elegant rooms all with private bathroom and equipped with mini-fridges. They have been named after trees, herbs and flowers and are each decorated accordingly to the last detail – soft pillows on the couch, orthopedic mattresses, duvets and sheets of excellent quality.
In each room there is also a unique special built-in electronic installation, which allows the participants (in relevant seminars such as Gateway Voyage) to use headphones for listening to exercises, while lying comfortably on their beds.
Facilitator: Linda Leblanc, an accredited Monroe Institute Residential and Outreach facilitator. She is a Canadian/naturalized Cypriot, has been living in Cyprus since 1989, working with Hemi-Sync for 20 years and is a member of the Monroe Institute's Professional Division. In 1999, with her husband she co-founded PSYCHOGNOSIA, a not-for-profit organization for the dissemination of information on the scientific study of anomalous phenomena. As a lecturer, a writer and a politician, her articles have appeared in magazines and publications in Cyprus, UK and the USA. She is co-author of the recently published Reincarnation Cards® – Awakening Far Memory.
Co-facilitators: Ioulia Pitsouli & Maria Xifara
   For further details, contact:
Linda Leblanc, Residential/Outreach Facilitator of The Monroe Institute
Tel. 00357-26-621272,  www.psychognosia.org      www.monroeinstitute.org
and/or Ioulia Pitsouli – Noosfera Center:   www.noosfera.gr
For registration:
email: psygnos@spidernet.com.cy
email: info@noosfera.gr