Lifeline in Greece, 2016, Lifeline in Greece 2016, September 10 – 15

What if you could journey into the afterlife state?
What if you could help those who've passed over but are unable to move on?

Join us for The Monroe Institute's graduate course, Lifeline, in Greece (English language)
Prerequisite: Gateway Voyage
Since 1991, The Monroe Institute's intensive Lifeline has changed the lives of thousands of people through exploring profound states of expanded awareness.
Lifeline® is a multifaceted six-day graduate program that provides access to states of consciousness beyond those experienced in the Gateway Voyage® and Guidelines® programs. Its primary emphasis is service to those here in physical matter reality and those there who have made the transition from the physical and who may benefit from assistance.
Service Here is offered through gaining familiarity with and becoming adept at sending healing energy to those who request it. The Dolphin Energy Club (DEC) utilized techniques developed by Bob and Nancy Monroe to direct energy for the enhancement of others' physical, emotional, mental, and spiritual well-being.
Service There is accomplished through becoming knowledgeable about Focus Levels 23 through 27. Focus 23 is often perceived as an area in which certain souls, for a variety of reasons, may become "stuck" following their transitions from physical life.
Lifeline participants gain familiarity with additional Focus levels:  
Focus 22: where humans still in the physical have partial consciousness, remembered as dreams, deliria and patterns induced through chemicals;
Focus 23: inhabited by humans who have recently exited physical existence and have not adapted to such change;
Focus 25: the Belief System territories where those who have exited the physical are residing in a particular belief system;
Focus 27: the Reception Center, Way Station, or Park, designed to ease the trauma and shock of the transition out of physical reality and to assist those there in evaluating options for their next steps in growth and development.

Lifeline participants learn to comfortably make contact with such souls and offer assistance to help them move to Focus 27, the area Bob Monroe described in his book, "Ultimate Journey" as the Park, or Reception Center, or Way Station. Upon arrival in Focus 27, they are met by loved ones and guides who direct them to the specific areas of the Reception Center most appropriate for their next stages of development.
Participants also are given the opportunity within this program to explore Focus Levels 24, 25, and 26 (the Belief System Territories) and to investigate facets of their own current beliefs and structures. Questions which arise often take the form of "What is my most limiting belief?" and "How do my present beliefs support me in exploring as freely and fully as I would like?"      Perhaps the most significant impact of this week, however, comes from the personal revelations that frequently evolve from those "rescue and retrieval" activities. Beyond the considerable satisfaction of helping others move forward, many participants realize that at the same time they are also retrieving lost parts or fragments of themselves, and thus coming into more wholeness, completion, and balance.
Cost: €1495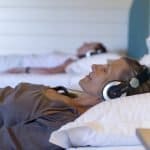 Price includes:
tuition, all meals and refreshments,
accommodation six nights,
transfer from nearest train station to Noosfera.
Limited single occupancy available with supplementary payment.
 Minimum ten participants required.
Discounts:
€100 early booking discount if deposit paid up to January 16, 2016.
€100 discount if paid in full up to February 16, 2016
€100 discount if two people sign up together.
Our Lifeline location is Noosfera Retreat Centre, a new purpose-built retreat centre of wooden cottages with luxurious double rooms with ensuite bathroom. Bedrooms are specially wired for headphone listening for Lifeline exercises.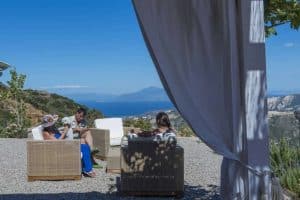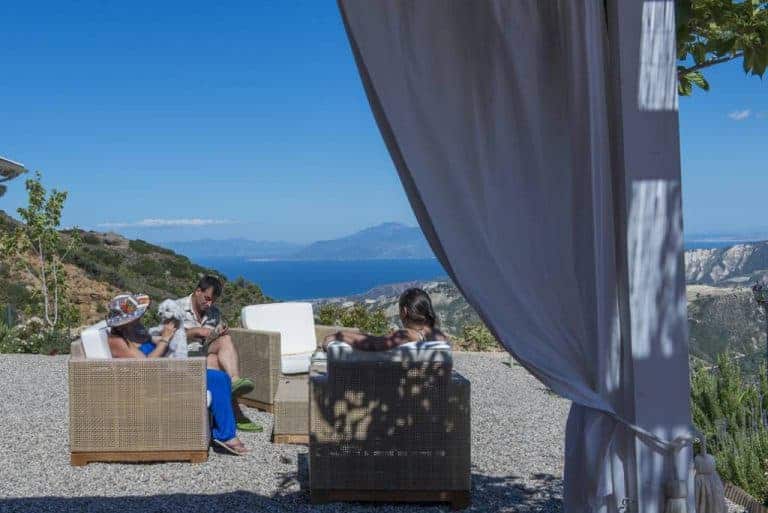 Treat yourself to a revitalizing week at 750 metres elevation, clean, clear air in the Peleponese mountains near Corinth.
Lifeline is facilitated by Linda Leblanc, an accredited Monroe Institute Residential and Outreach trainer. She is a Canadian/naturalized Cypriot, has been living in Cyprus since 1989, has been working with Hemi-Sync for more than 15 years and is a member of the Institute's Professional Division. In 1999, with her husband she co-founded PSYCHOGNOSIA, a not-for-profit organization for the dissemination of information on the scientific study of anomalous phenomena. A lecturer, a writer and a politician, her articles have appeared in magazines and publications in Cyprus, UK and the USA. She is co-author of the recently published Reincarnation Cards® – Awakening Far Memory.
For further details, contact Linda Leblanc, Residential/Outreach Facilitator of The Monroe Institute
Tel. 357-26-621272  Email: psygnos@spidernet.com.cy
www.psychognosia.org     www.monroeinstitute.org
and/or Ioulia Pitsouli for Noosfera Retreat Centre: www.noosfera.gr
Email: info@noosfera.gr