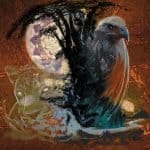 Discovering Your Authentic Power, Purpose & Presence
6 days Intensive Workshop 
with Byron Metcalf, Ph.D. & Karen Malik, MA
Date: 25-30 May or 5-10 June 2019
Location: Corte Carezzabella, Rovigo-Venice ITALY
www.cortecarezzabella.com
Registration: € 1.650,00
includes all meals and room (double-occupancy)
Limited to 35 participants
(Language English and Italian)
---
The Shaman's Heart is a comprehensive program for developing one's full capacity for soul- based and heart-centered living.
Developed by Byron Metcalf, The Shaman's Heart is a unique and practical integration of shamanic practice, transpersonal psychology, ancient wisdom teachings, and various contemporary methods of spiritual growth and personal transformation.
This highly experiential retreat is specifically oriented toward creating the capacity to navigate these challenging times and complex world in a soul-based and heart-centered manner. Using a combination of music, Hemi-Sync and Field Effect Audio Technology, meditations, personal intention, ritual, HoloShamanic Journey work, and integrative processing, you will have the opportunity to discover and experience your authentic power, purpose and presence.
 Personal growth: Become more present and awake to the guidance of your body, intuition, and spirit
Interpersonal development: Enhance your relationships and deepen your connection to the natural world
Transpersonal exploration: Tap into the greater cosmic consciousness and the evolutionary power of love
Learn to trust and respond skillfully to your own guidance
This workshop will be a powerful fusion of music, meditation, shamanic wisdom, and unique audio technology that entrains the brain and the heart.
"Byron Metcalf's masterful program helped me to enter into a place of peace, love, joy, and hope during these unfamiliar times where so much change is occurring on the planet". Sandra Ingerman, MA
Join this unique event now and you will receive a 200€ discount!
Email to info@monroeinstitute.it with "The Shaman's Heart: YES" or book online here
We will be waiting for you!
The Monroe Institute Italia
www.monroeinstitute.it – info@monroeinstitute.it – (+39)348.3656168